Swerve: the Art Fence, 2008, permanent installation at the Adelaide Showgrounds, South Australia.
Swerve is a sculpture by Richard Tipping, commissioned by the Agricultural and Horticultural Society of South Australia in 2008. The fence acts as a pedestrian barrier for the entrance to the Adelaide Showgrounds along Goodwood Road, facing a huge new exhibition hall.
This 110 metre-long fence is made of die-cast aluminium pickets welded onto curved aluminium rails. Each picket is shaped in curves reminiscent of a snake's movement. The vertical dimension is twisted 5 degrees, adding a dynamic effect. The Art Fence swerves along the footpath in a series of S-curves. Each afternoon shadows make a strongly sensual effect.
Making the die-cast mould and individually casting one thousand 150cm long pickets took six weeks of work by Sankey Diecasting in Adelaide. The one thousand pickets weigh three kilograms each, a total of three tonnes of aluminium. Unfortunately, the Sankey company has since closed its local factory.
Designed with the collaboration of architect Michael Chapman.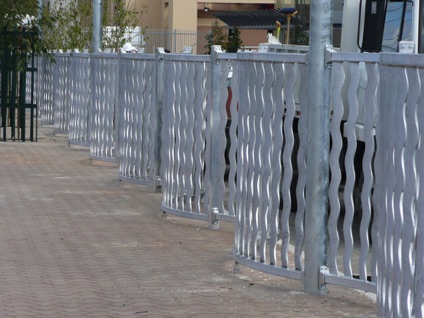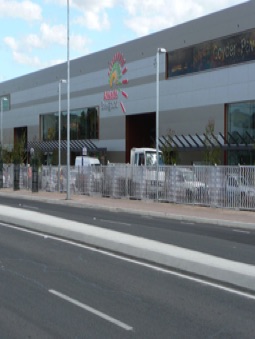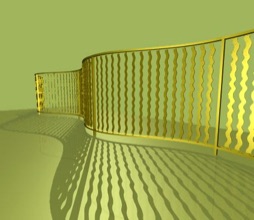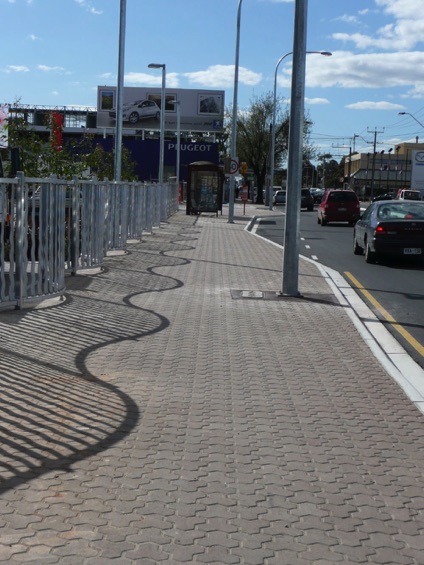 (c) Richard Tipping All text and images are copyright and protected by international legislation. See the Copyright page for more information. For permission to use any of these materials please see Contact page