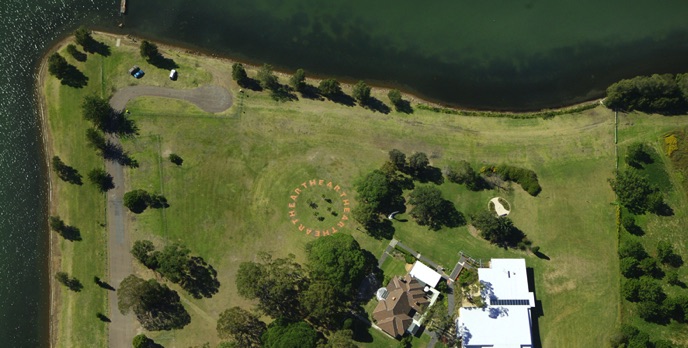 Hear the Art, Lake Macquarie, New South wales
Commissioned in 1996, this land sculpture is made of red clay bricks, with native trees planted in the centre. With a diameter of 24 meters, Hear the Art is permanently set into the lawns of Lake Macquarie City Art Gallery, NSW.
Photograph from above by Aerial Impressions, commissioned by the Gallery.
Ground photograph by Richard Tipping, 2006.