ALPHABET SOUP, CANBERRA 1978
Artist statement:
My interest in installation goes back to the first Performance Art Festival, ACT 1, organised by Ingo Kleinert and others in Canberra in 1978. I brought over from Adelaide a trailer load of big white polystyrene letters, which had been the title of my exhibition THE EVERLASTING STONE along the back wall of the Adelaide Festival Centre Gallery in January of that year. The show had been subtitled "giving weight to words", and consisted of marble and granite word works, engraved with short poetic texts finished with goldleaf. It seemed appropriate that the title would float in the capital, turning Lake Burley Griffin into ALPHABET SOUP. With the collaboration of spectators (suddenly become participants), the letters were arranged and re-arranged in a sequence of evolving phrases before being loaded into a dinghy and rowed out a way, then released to form their own combinations.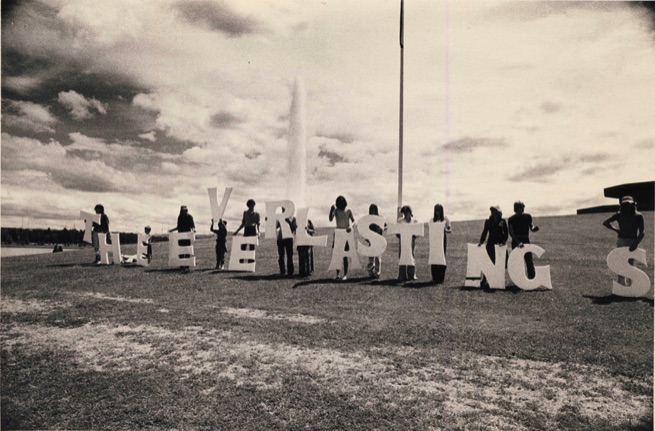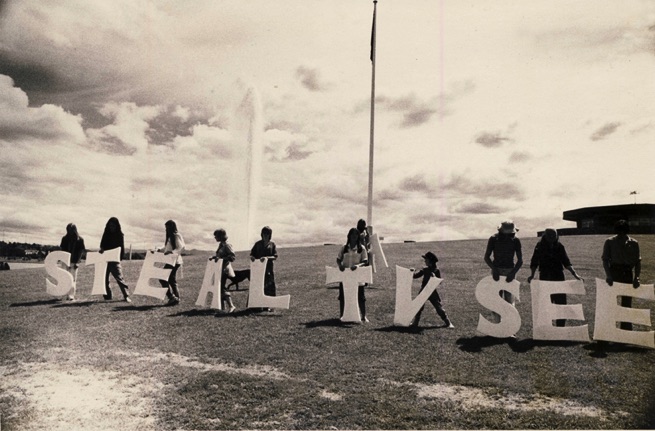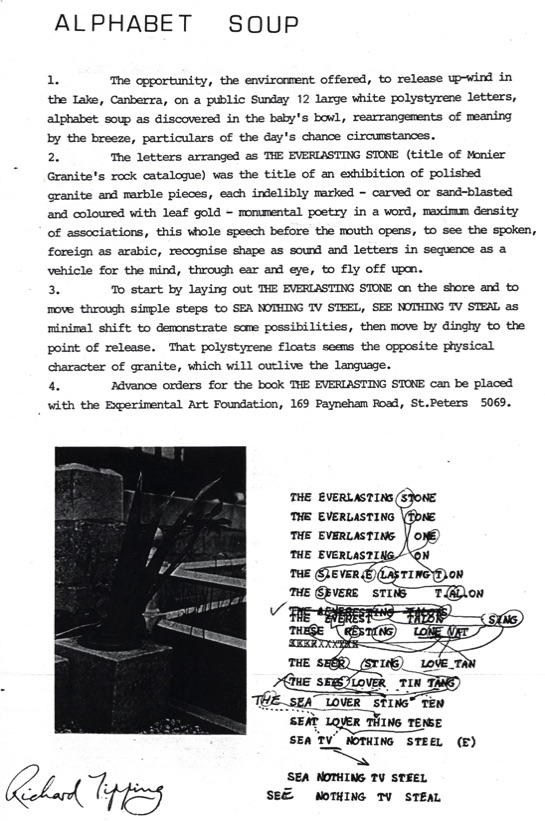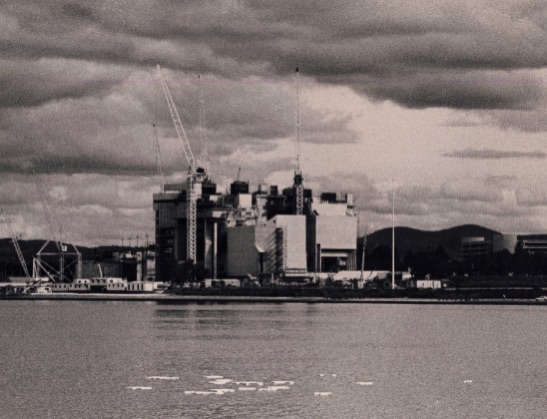 THE EVERLASTING STONE
THE EVERLASTING TONE
THE EVERLASTING ONE
THE EVERLASTING ON
THE SEVERE LASTING TON
THE SEVERE STING TALON
THE SEER STING LOVE TAN
SEES LOVER STING TEN
SEA LOVER STING TEN
SEAT LOVER THING TENSE
SEE TV NOTHING STEEL
SEE NOTHING TV STEAL
(c) Richard Tipping All text and images are copyright and protected by international legislation. See the Copyright page for more information. For permission to use any of these materials please see Contact page.