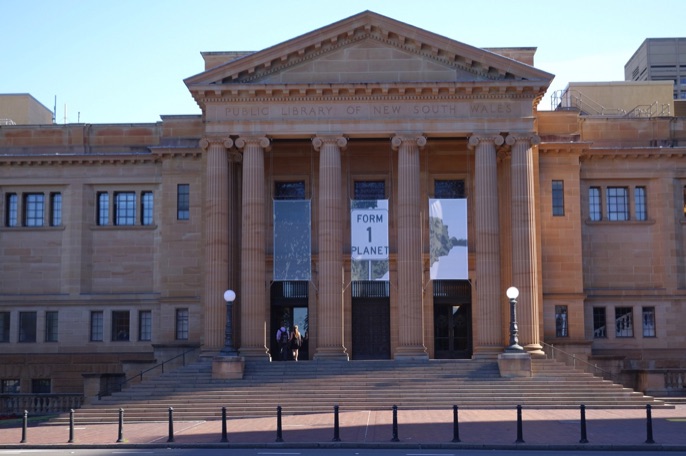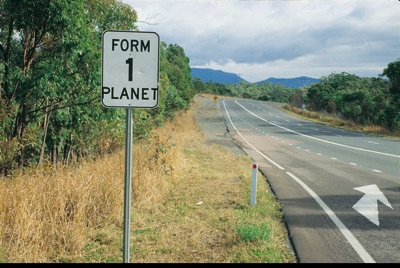 Form 1 Planet was made as one part of the artist's contribution to the 9th Biennale of Sydney in 1992, directed by Anthony Bond. Photograph by Richard Tipping, published in the Biennale catalogue. Location near Wangi Wangi, Lake Macquarie, NSW.
A similar photograph formed the basis for a screenprint in 1992, in the suite The Sydney Morning Volume III.
In 2014 an image of this screenprint was made at large scale for the State Library of NSW in Sydney, as a part of Born to Concrete - an exhibition from Heide MoMA, Uni Qld Art Gallery and State Library of NSW.
Form 1 Planet banner at the State Library of NSW, Sydney, 2013-2014. Photograph © Richard Tipping
Form 1 Planet Richard Tipping, 1992, Lake Macquarie NSW
(c) Richard Tipping All text and images are copyright and protected by international legislation. See the Copyright page for more information. For permission to use any of these materials please see Contact page.